This page details the plans and expectations for XGen Pharmaceuticals DJB, Inc. regarding the serialization of products subject to the Drug Supply Chain Security Act or DSCSA. It is XGen DJB's goal to fully comply with the standards stated by the FDA. These standards must be fully executed and implemented by November 27th, 2023.
Please click here to access the DSCSA Customer Onboarding Form
to provide details about how your organization will connect with and test EPCIS data with XGen Pharmaceuticals DJB.
XGen Pharmaceuticals DJB, Inc. (XGen DJB) launched a global serialization program with the objective of maintaining compliance with the United States Drug Supply Chain Security Act (DSCSA) regulatory requirements. The first phase of this program was implemented in 2015 with XGen DJB providing lot level Transaction Information and Transaction History to our customers for shipments of prescription pharmaceutical products.
XGen DJB has been working with our Contract Manufacturing Organization's (CMO's) to supply fully serialized product down to the unit level using the transmission of serial numbers, serial shipping container codes (SSCC's) and EPCIS files containing order and shipment information. It is our goal to set up the same connection with all customers throughout 2023. XGen DJB's expectations are to have all customers onboarded and connected prior to the November 2023 deadline.
What is XGen DJB currently working on?
XGen DJB is finalizing our solution for full serialized inventory to send serialized information to our wholesalers and customers.
Finalizing our Verification Router Service (VRS) node so that we can verify and track returns through the serialization process.
Continuing to communicate and onboard with all wholesalers and customers. This will include sending master data and other required information prior to the exchange of EPCIS data. Testing the exchange of EPCIS data will begin once XGen DJB's systems are verified and tested internally.
XGen DJB's Serialization Requirements:
The following general requirements will be utilized by all CMO's that produce and/or package finished good pharmaceutical products for XGen DJB. These will also be utilized to facilitate initial Serialization program related discussions between XGen DJB and our CMO's. Note that these requirements are specific and restricted solely to the compliance with the DSCSA for the United States of America.
Serial Number Format & Management – XGen DJB will use a 13-digit numeric serial number format. Any exception to this format, if required by an XGen DJB business partner would require XGen DJB will internally commission and provide to the CMO a discrete set of serial numbers for each specific GTIN at the saleable unit level and for specific case level and bundle level GTINs.
Products to be Serialized – All human prescription drugs in the U.S. must be serialized.
Aggregation –XGen DJB requires aggregation to support internal processes as well as our customers' requirements. As such, XGen DJB will initially require aggregation and provision of the related aggregated data to the Shipper/Case level for all product shipments to XGen DJB. If bundles are used, aggregation is required to that level, as well. XGen DJB does not require aggregation to the pallet level, but we will accept it if sent by CMO as part of their standard communications.
Product and Location Master Data – XGen DJB will initially send product master data in excel format. Xgen may subscribe to the HDA's Origin product database in the future and will expect many CMOs to do the same for master data.
Implementation Timing – Per the DSCSA, XGen DJB requires all CMOs to be capable of serializing product and exchanging the required data now. XGen DJB, along with the CMO will determine specific pilot and implementation dates based on production schedules for XGen DJB products and CMO
Electronic Data Exchange Communications – The transmission of Serial Number and SSCC Request and Serial Number and SSCC Response transmissions, as well as serialized EPCIS events between parties will be via AS2 connection. XGen DJB will also offer delivery of EPCIS files via email.
EPCIS – XGen DJB will require the usage of the EPCIS standards for the management of serial numbers and the transmission/receipt of serialized product related events with CMO's. CMO's may choose to select and engage an EPCIS solution provider or support in-house. XGen will use EPCIS 2 standards when sending production level files to customers.
Packaging and Labeling Reviews – XGen DJB will work with the CMO to ensure packaging and labeling meets all DSCSA requirements. XGen DJB follows the HDA's Barcode Guidelines and expects CMOs to do the same. The GMP documentation testing and acceptance criteria will be jointly reviewed with each CMO.
The first step is to complete the XGen DJB DSCSA Customer Onboarding Form below. 
XGen DJB DSCSA Customer Onboarding Form
Please click here to access the form. Upon receipt, a member of the XGen DJB serialization team will contact you for further instructions and begin the onboarding process.
For Contract Manufacturing Organizations (CMOs) & Packagers
Please click here to access the Serialization Requirements & Guidance Document for Contract Manufacturers & Packagers.
If you have any questions, please contact us at:
XGen Pharmaceuticals DJB Serialization Team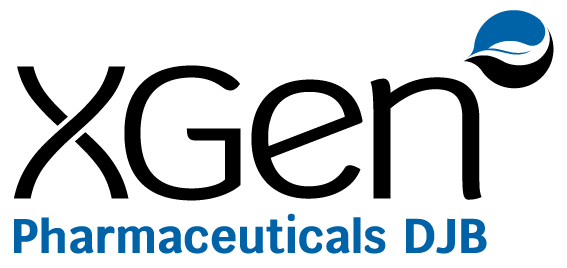 XGEN PHARMACEUTICALS DJB, Inc.    |    300 Daniel Zenker Drive   |    Horseheads NY, 14845